Make Meal Prepping Lunch A Breeze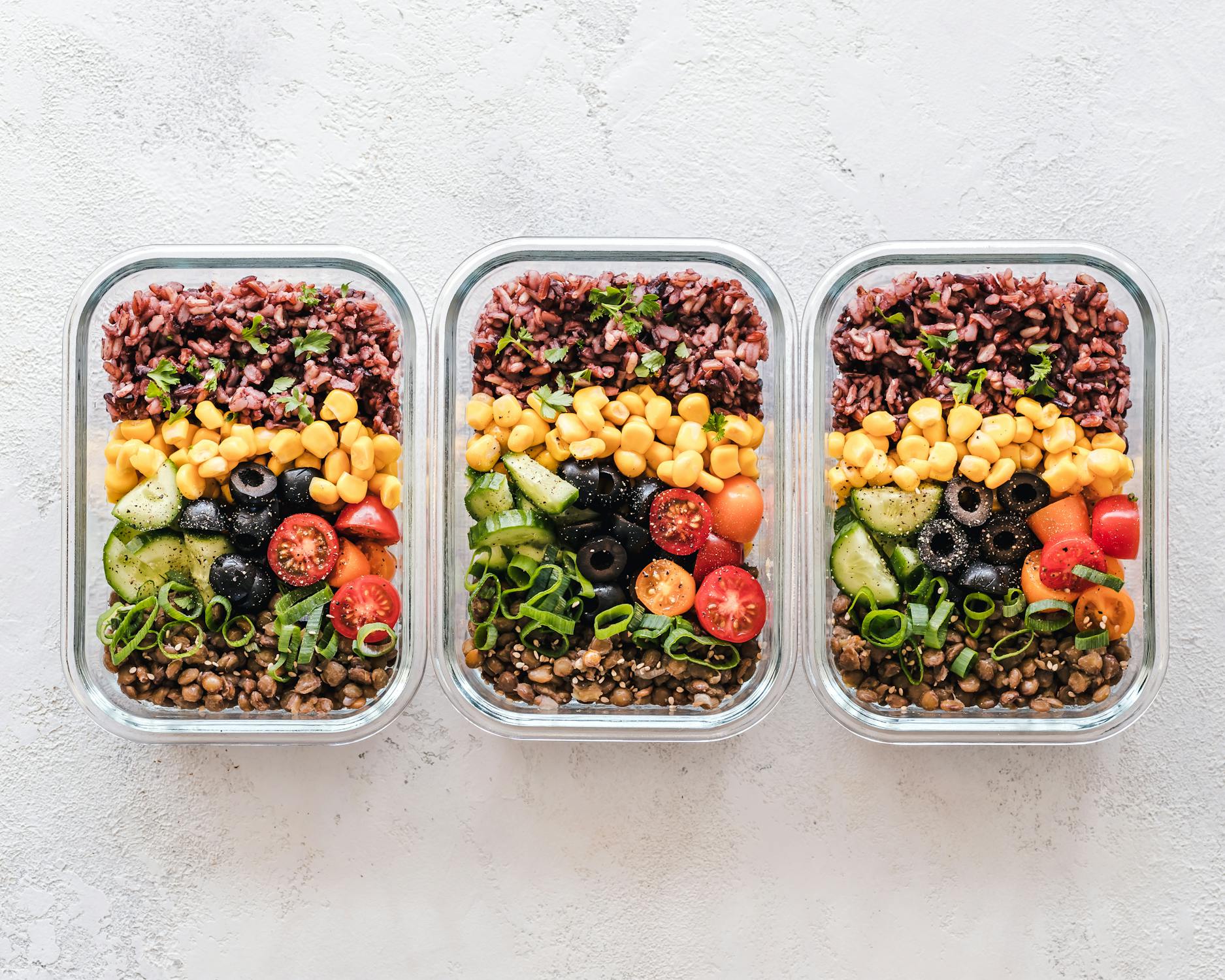 Meal prepping is one of our favorite ways to eat healthy, save money, and save time during the week. 
We spoke to Samantha Goldstein, @fitfoodchicknyc, about some of her favorite tips to make meal prep simple. Samantha is all about making quick and easy lunches. 
Find A Good Grocery Store
It's important to keep a well-stocked fridge with your favorite fruits, vegetables, and meats so that you avoid the temptation of ordering take out or picking up fast food. Over the course of the pandemic, many of our clients have started getting their groceries delivered. Samantha has had a great experience with FreshDirect, where she has found the quality of the produce and meats to be high and has success securing timely delivery windows. If you rather shop in person, Samantha recommends visiting Whole Foods as they have a great selection of organic vegetables and grass-fed beef. Though Whole Foods may seem expensive, they are priced similarly to smaller NYC grocery chains but usually have a larger and better selection. Trader Joe's is great for bagged salads and pantry staples. 
Portion Control and Balance
Samantha recently completed TS Fitness' Nutrition Challenge which focuses on portion control and balancing each meal with carbs, fats, and proteins. When you're prepping your meals, make sure that you start with a carb like brown rice, butternut squash, sweet potato, or grains like farro, barley, etc. along with an assortment of vegetables. Then add your protein (chicken, fish, grass-fed beef) along with a little bit of healthy fat. Samantha is a huge fan of avocados and finds that they add great flavor and are satiating, keeping you full longer. When it comes to vegetables, try roasting your veggies (such as broccoli, cauliflower, Brussel sprouts, carrots) for improved flavor and texture. 
To roast vegetables, Samantha recommends using high heat so crank your oven to 425 degrees. Toss your veggies with salt, pepper, and olive oil and roast for 10-15 to brown the veggies and then reduce to 400 degrees to finish cooking.
Pre-Washed and Pre-Cut Is a Huge Time Saver
If you have the opportunity to purchase pre-washed lettuce, go for it! This is a huge time saver during the workweek. Just open a bag of greens and dump it right into your salad bowl. Samantha personally enjoys bagged Baby Arugula, which is often sold pre-washed. Pre-cut veggies can also be a time saver though they usually are a bit more expensive.
Super Sunday
Make your workweek easier by prepping your proteins and veggies on Sundays or the evening before if that is more convenient. It should only take a few minutes to assemble a healthy salad or bowl filled with pre washed greens and home-cooked ingredients during the day.
 Following Samantha's tips will make your week easier and your meals healthier.