Four Ways Tech Can Help You Train: Changing the Game at TS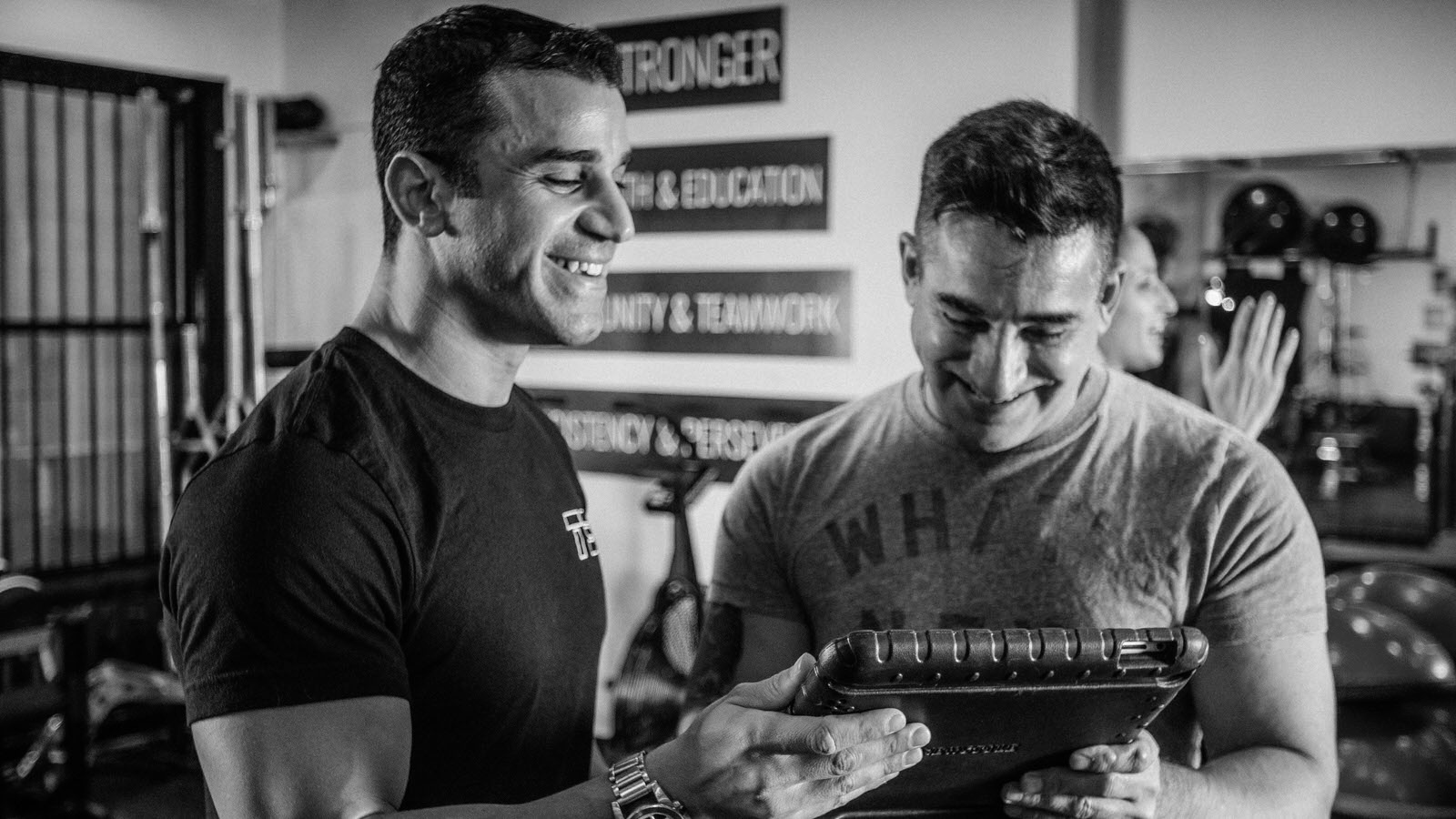 Though plenty has been written on how technology can be detrimental to many aspects of your life, leveraging the right types of digital resources can support your fitness goals. At TS, we like to use tech to supplement the skills of our well-trained coaches.
We've developed an app that you can use to stay fit when you are away from TS Fitness. We even offer remote training through Skype! Continue reading to learn more about how tech can improve your training.
See it, Do It
Our app or social media platforms like Instagram and YouTube, are the perfect way to visually learn the movements in your program. Everyone learns a bit differently but some our clients favor visual cues to help understand the proper and safe way to do an exercise. If you are not watching our YouTube page or checking our Instagram, make sure your are getting your advice from a reputable source. Bad advice is worse than no advice!
Study Up Outside the Gym
Nothing breaks up an intense workout then having to stop to Google an exercise right in the middle of your routine. Being proactive allows you to research each movement before you hit the gym. Some of our clients like to visualize themselves working through a set before they arrive, mentally preparing themselves for their workout. Accessing your routine before you step in the gym gives you time to memorize it, letting you move fluidly from exercise to exercise. No need for unnecessary breaks, keeping your heart rate up and your mind focused. Using technology like our app or similar platforms can allow you to use your downtime commuting through the city to get ready for your workout.
Keep You Accountable
There are plenty of apps that you can download to your phone, like MyFitnessPal, that can help keep you accountable to your diet or your workouts. You can set your phone to remind you to exercise by not only setting calendar appointments but by sending you push notifications. Through our app, our trainers are able to review your routine and just as importantly, see if you completed your workout. We have the ability to gently remind you of a missed session, keeping you on track to hit your goals.
Sharing your accomplishments and goals can also increase your accountability. Some of our clients like to commit to a challenge or a workout goal on social media and are kept accountable by their network. Classpass even lets you see which classes your friends are attending so it is easy sign up to our HIIT class with a buddy. At the end of the day though, make sure you are building a better, stronger you for you, and not for the 'gram.
Measurable Goals
Having all of your routines in one spot, like an app or a spreadsheet, allows you to watch your progress over time. Goals should be measurable and using the right tech to record your routines will you measure your development and allow you to actively reevaluate.
We love fitness trackers like Fitbit or Apple Watch to get a baseline understanding of our day to day steps. These devices help you keep track of your movements throughout the day and are a great way to always be thinking about your activity level.
Our app-based workout program was created to service clients that are not geographically able to make it to our NYC based studio on a consistent basis. You can even access the program via your phone! Programs are based on goals, equipment available, time and fitness level.
In addition to our app-based program, we also offer virtual video training with our coaches. If you are interested in learning more about our app or remote training, please send us an email at [email protected]